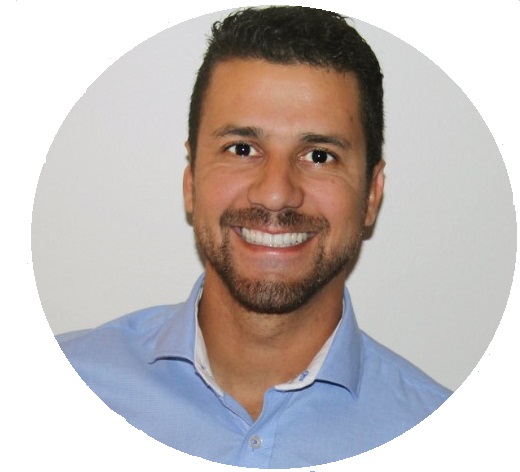 Thiago Prado (President):
Thiago Prado has been part of the Saskatoon Futsal League (SFL) as a player, coach, and volunteer since its inception six years ago. Currently, he serves on the SFL board, holding the president position. Thiago was born and raised in Brazil, where he started to play futsal at the young age of 3. He has played competitive futsal and soccer throughout his life and was part of the 2017 Olimpia SK Futsal Club Team, the first team from SK to attend the CSA Futsal Canadian Championship and won a silver medal. Thiago Prado holds a master's in Human Resources Management, a B.Sc. in Agriculture Engineering, a degree in Human Resources Management, and a Business Administration diploma. Thiago's extensive and diverse educational background creates a unique perspective on his coaching philosophy and style. Thiago believes that sport can be a catalyst to promote positive change in people and society; he has been an advocate that equality, diversity, and inclusion are beneficial for the sport. He thinks a team functions better when its players are a diverse lot — a dynamic mix of people of different cultures, ages, gender, and viewpoints who feel included and accepted.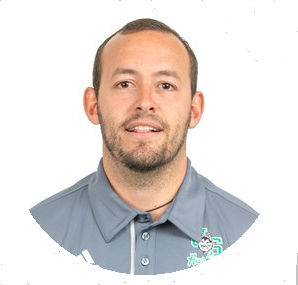 Jerson Barandica (Technical Director):
As a native of Isla Mujeres, Quintana Roo, Mexico, futsal was the beginning of everything for Jerson in relation to this beautiful sport. Growing up, his most vivid and enjoyable memories involved always competing and playing 5 a side futsal games with friends anywhere where they could find space. It gave Jerson the foundation that prepared him for the opportunities he received to build upon on the full 11-a side game. These opportunities included being recruited to a private high school for their futsal team. With this team, he was able to win 2 Mexican National Inter-Cuam Championships in a period of 3 year. Later on he chose to attend the University of Saskatchewan and major in Civil Engineering. Jerson considers that playing at the U of S was an unbelievable experience that allowed him to get selected to represent Canada at two World University Games (2009 - Belgrade, Serbia & 2011- Shenzhen, China). More importantly, at this point is where he met some fantastic teammates, friends and mentors for life.
Abu Okonofua (Vice President):
Abumere has been part of the Saskatoon Futsal League (SFL) since its pilot phase(s) in 2014. Abumere has been part of the SFL futsal team as a player, coach, volunteer and is currently serving on the SFL board as Vice-President. Abumere was part of the 2017 Olimpia SK Futsal Club Team that was the first team from SK to attend the CSA Futsal Canadian Championship. Along with the SFL Board, Abumere is excited about the continued development of futsal in City of Saskatoon and the Province of Saskatchewan and would love to continue to grow the game in partnership with our local clubs and organizations as futsal is a supplemental program to our vibrant soccer community. Abumere prides himself on promoting inclusivity, diversity, and promoting the well-being of individuals while also enjoying the positive development of athletes within the community.
Niere Almeida ( Marketing/ Communications Director):
Niere Almeida has been part of the Saskatoon Futsal League (SFL) for two years. Her passion for Futsal and Soccer came as a family tradition. Niere was born and raised in Brazil and has followed her dad and other family members throughout their soccer and futsal schedule since the young age of 5. Her passion has motivated her kids to devote their time to soccer and futsal practice, which made her decision to join the administration team of SAETA Futsal Academy, as a team manager and finances director, and also the board of directors of the SFL, as Marketing/ Communications director. Niere's diverse and extensive experience has helped her to work in a diverse environment playing several roles. She believes that Fulsal for young ages is a powerful tool to develop not only future skills but also a sense of belonging and acceptance. She also believes that diversity, equality, and inclusion play a decisive role in a fair and positive society.
Jaime Meza (Treasurer): Financial Leader, Technical Coordinator, Referee/Coaching Coordinator, Logistics.
Marcia Wolinski (Secretary and Financial Advisor) Administrative Procedures and Processes, Financial Consultant (Need access to financial transactions and banking).